Arsenault Family Chiropractic Centers Reviews
What Our North Hampton Patients Say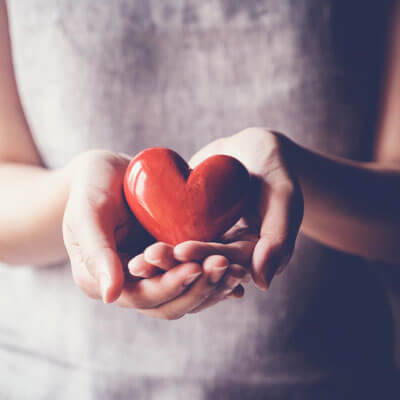 At Arsenault Family Chiropractic Centers we love when patients share with us their feedback and comments after chiropractic care. Please read our patient testimonials below to see what other people have achieved through their tailored treatment plans with us.
Share your stories too! Click here to send us your feedback so that we can help to spread the word about the benefits of natural Arsenault Family Chiropractic Centers care.
For more information, or to schedule an appointment contact us today.


I Don't Use the Word "Miracle" Lightly
I cant tell you all how much I love Dr Arsenault and his staff. I have had chronic back pain since a severe 2010 car accident. I broke 8 vertebrae and 7 ribs. I have seen over 10-15 doctors related to my chronic pain in the past 7 years. After seeing Dr. Arsenault last year my upper back has improve 100%….NO PAIN!!!….also, my morning headaches have completely disappeared. BUT…… thats not all. My son is 18 years old. Since he was 11 he suffered from extreme chronic migraines. He was seen numerous Neurologists, tried many many different horrible preventive and abortive prescriptions. (They each had side effects that he could not tolerate …ie nausea) After being treated by Dr Arsenault his migraines are 100% gone. He has not had one for 1 1/2 years.
I don't use the work "miracle" lightly….I am so blessed to have found this office! I have experienced not 1….but 2 miracles since working with Dr Arsenault. I guess it's kinda obvious why I love this man!
Last thing….his staff are warm , knowledgable and I consider them my friends!
xoxo to you all at Arsenault Family Chiropractic!!
M.J., NH
Very Genuine
"I feel the attention and concern Dr. Mark has for his patience is very genuine. He is very personable and a pleasure to visit on a regular basis. I feel better every time an adjustment is made and I am getting stronger physically and my immune system has reaped the benefit too."
J.A.
Decompression is Immensely Helpful
"I fell, and my neck was extremely stiff and sore.  Physical Therapy wasn't helping at all, and my Mom recommended finding a decompression table.  The decompression treatments were immensely helpful after only 3 sessions.  I gained a huge range of motion in my neck very quickly.  I had muscle spasms before that completely disappreared."
M.W., NH
Pain Issue Helped With Chiropractic Care
"Before I saw Dr. Arsenault I thought my pain issues would not be helped with chiropractic. I had been seeing a chiropractor consistently for months and was not improving. But, I committed to weekly adjustments with Dr. Arsenault and after a few weeks, I noticed improvement. As treatment continued my pain decreased to the point that I could begin to exercise and speed my recovery even more. Before the adjustments with Dr. Arsenault, PT had been too painful. My lesson learned here is that Dr. Arsenault is not your average chiropractor, but a gifted practitioner whose caliber of skill and care made a huge difference in my life. Thank you!"
A.M.
Decompression Therapy
"When I first came to see Dr. Arsenault I could barely put my socks and shoes on.  I could only work for 32 hours a week.  My back hurt so bad, I could only make it through part of a work day.  I had shots numerous times, which didn't help.  I was told by my Doctor that the only solution was an operation.  I found Dr. Arsenault's office with the Spinal Decompression therapy.  I came in with pain levels of 8 out of 10.  After my treatments, I am no longer taking any pain meds. "
T.B., NH
Welcoming And Compassionate
"I had excruciating pain and radiating pain in my back and leg. I was praying that I could take care of the problem myself with stretching and exercise. It never happened. I was literally so desperate for relief, and just walked in to Dr. Arsenault. The staff was welcoming and compassionate, and scheduled me for an exam with the Dr. Dr. Arsenault is an expert, and knew exactly how to get me not only out of pain, but knew how to get me to maintain my high quality of life. I am so grateful that I found this office!"
D.C, NH
Helped Exercised Induced Asthma
"My son had exercise-induced asthma and strange gait. He previously used an inhaler. Since he has been under chiropractic care at Dr. Arsenault's, he hasn't used his inhaler at all, and he recovers from colds and stuffy noses much faster."
J.C., NH
Found Solution For My Child
"My daughter had chronic ear infections which required hospitalization due to extremely high fevers and dehydration. When antibiotics didn't work, my mother referred me to Arsenault Family Chiropractic. After 3 months of care, her ears are clear, and she has never had another ear infection. She can now walk and play much better, and sleeps better, as well. Nothing is a better relief to a mother than to find the solution, not just a temporary fix to a health problem for a child."
A.H., NH
Improved Health
"I had not ever heard of chiropractic care helping anything but back pain. I had ulcerative cholitis, and frequent digestive issues. I kept Immodium AD and other medications in every purse, coat pocket, my car, etc., so I would have it in every situation. I met Dr. Arsenault and was truly skeptical that chiropractic care could ever help my issues. After 2 months of care, he not only helped my problems, he COMPLETELY solved them. That was in 1999, and I was 29 years old. I am now 41, and haven't bought Immodium AD or used any medication in 13 years!"
M.M., NH
Very Pleased With Results
"I was very, very pleased with the results I received even after the first visit. Looking forward to a healthy and much less pain free life. Thank you, let's keep up the good work!!!"
J.H., NH

Arsenault Family Chiropractic Centers Reviews | (603) 964-1460